Thank you for attending
On behalf of the Organising Committee, we would like to thank everyone who attended the QMIHS Conference at The Star Gold Coast from 20-23 August.
The QMIHS Conference comprised of 1,096 attendees, 126 speakers, 61 exhibitors and 25 sponsors.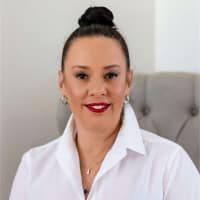 General Manager of MyneSight part of the Metarock Group

Chair, Queensland Mining Industry Health and Safety Conference 2023
Dear Industry colleagues,
On behalf of the Conference Committee, I invite and encourage you to attend what promises to be a fantastic 33rd Annual Queensland Mining Industry Health and Safety Conference at The Star Gold Coast from Sunday 20 to Wednesday 23 August 2023.
With the theme of "Inside Looking Out", we look to explore not only the initiatives, programs and innovations coming from within the mining industry (the "inside"), but also that of other forward-thinking industries, the global stage, and the future (the "out"), to broaden our learning.
The 2023 program will be based on the many great conferences that we have delivered over the previous 32 years, however this time with a twist!  We have listened to our delegates and taken onboard feedback that the conference has grown in attendee diversity, and thus our speakers and topics need to follow suit. Accordingly, the committee is looking to bring to the stage, interesting and varied keynotes relevant to the breadth of organisational delegates in attendance, and to address changing dynamics in health, wellbeing and safety, and current and future matters impacting our industry.
Furthermore, we will be encouraging additional collaboration between our keynotes and delegates, where possible, through socialising opportunities in the Exhibition Marquee during designated breaks, in addition to the in-session Q&A. This will provide delegates with even more opportunity to engage with keynotes, to share knowledge, expertise and insights into important health and safety matters.
We all have a part to play in improving safety and health in our industry, and it is through collaboration and listening to others that we identify opportunities for improvement and share the great work that is already in train, both within and outside our industry, across the world stage and into the future.
I am also delighted to announce that the Royal Flying Doctors will be the 2023 recipients of the Monday night informal dinner appeal auction.
Stay tuned for the release of the full conference program and be sure to register your interest to receive updates.
I encourage you to promote the conference, consider registering for speaking opportunities to share "real world" experiences and nominate for the innovation and health awards.
On behalf of the committee, we look forward to welcoming you at Australia's premier Mining Industry Health and Safety Conference in 2023.